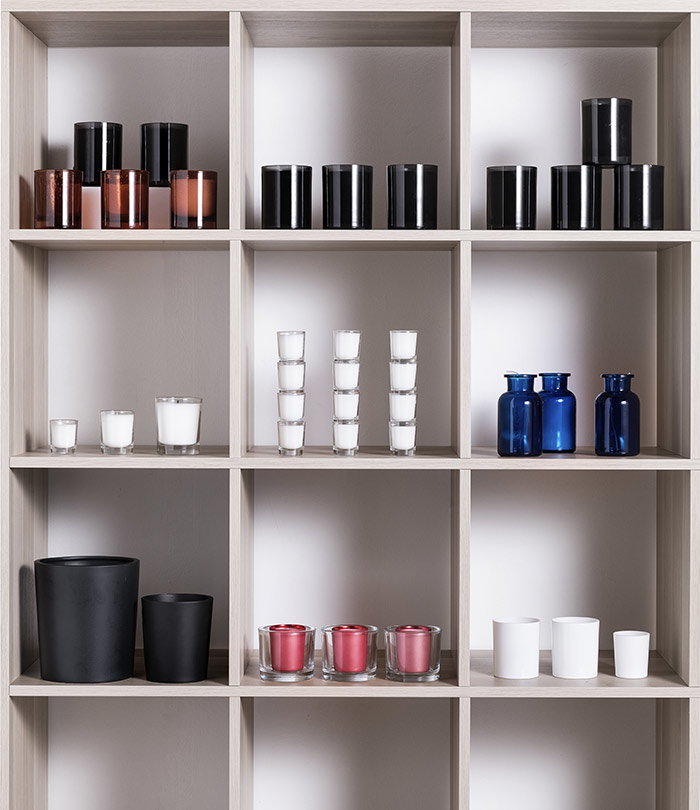 Ready-to-use candles
Our collection of ready-to-use candles
La Manufacture offers a portfolio of candles that can be customized quickly and easily. How to customize your candle?*minimum order of 500 candles per perfume
1/ The perfume
Select your perfume from an extensive collection of fragrances. Floral, woody, fruity, spicy and oriental, based on rose, tea, cinnamon, sandalwood, figs, incense and oud.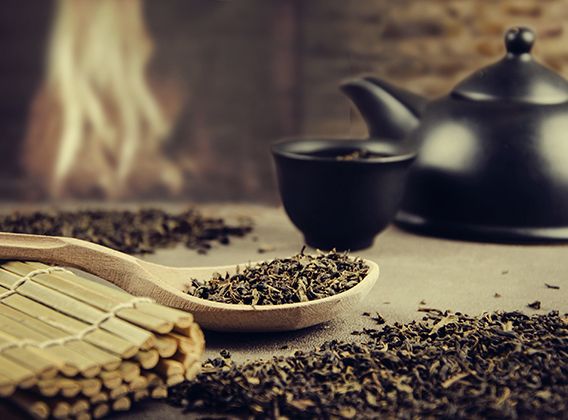 2 / The container
Choose the container: a 10-cl or 27-cl glass, transparent or lacquered for a 70-gr or 190-gr candle.
*standard: black or white lacquer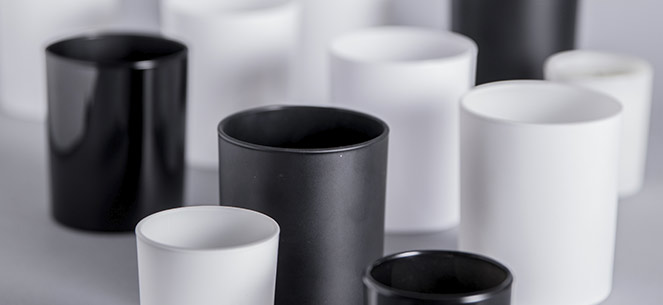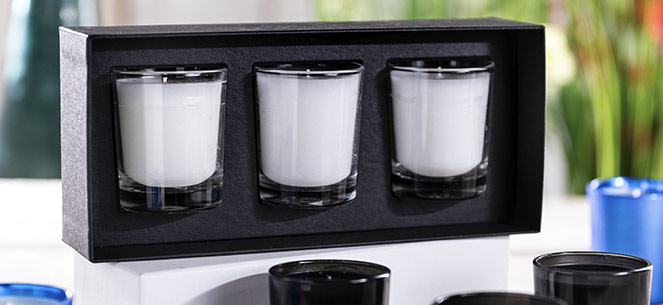 3 / Personalize
You can then personalize your case and the container label.